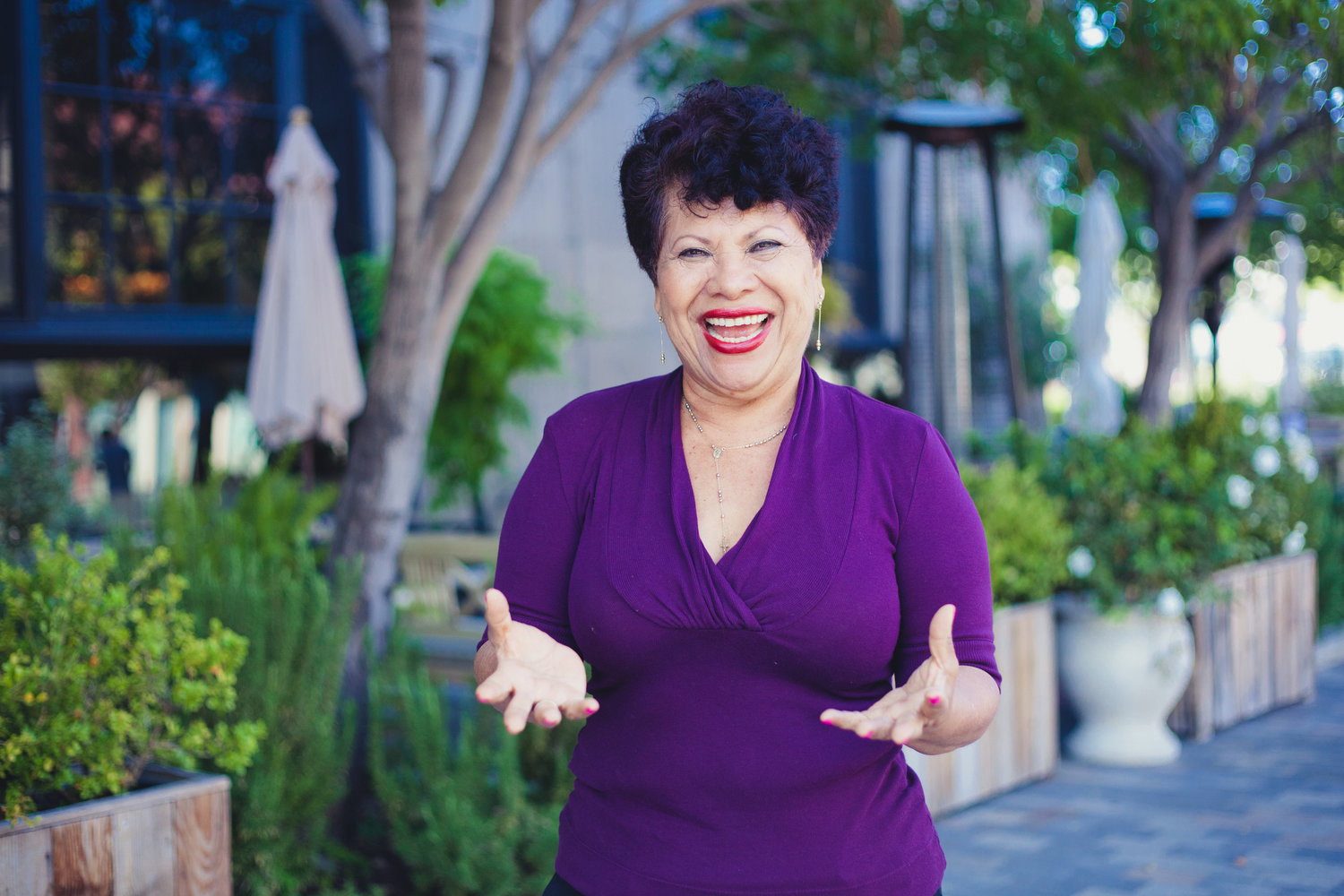 My name is Maria Milagros, I'm originally from El Salvador and now live in sunny Los Angeles. Currently, I'm a mother to two children and a grandmother to 4 grandkids. I've already retired because I just recently had a big surgery for my spine.
My American dream started when an uncle inspired the family to come to the US. He came from a little town in my home country, then moved to the capital and always tried to do what is best for his family. He finally got married and one day moved his family to the US. In America, he met the owner of a Pepsi factory and she suggested that he make his other family come here. Luckily, he also brought our side of the family.
I wanted to go to school but wasn't able to, I had to get a job. Eventually, I met my Felipe, and married him. We have two beautiful children and started to create a life for ourselves. I felt like I wanted to work after having kids, but didn't know what to do. We found an ad for a restaurant, despite not knowing anything in the food business. It just felt like the right thing to do. So we bought the restaurant in 1987. It's called Miranchito. In the restaurant's early days, we had a chef named Juanita. She took me under her wing and taught me everything I know in the kitchen. We had a new restaurant and not that many customers. But I was able to make improvements to the recipes and dishes that I learned. I made a mean mole and there was a guy who kept coming in everyday for the mole. He loved it so much that he told someone from the LA Times about it, and they reviewed the restaurant and wrote about the mole. We didn't pay for advertisements but we were getting raves for our menu. We were listed in Zagat as one of the best restaurants in LA.